Still the world's genuine alternative for JCB parts.
Trusted by customers across 70 countries.
New parts.
We're pleased to introduce a new range of products. All in stock, ready for next day delivery.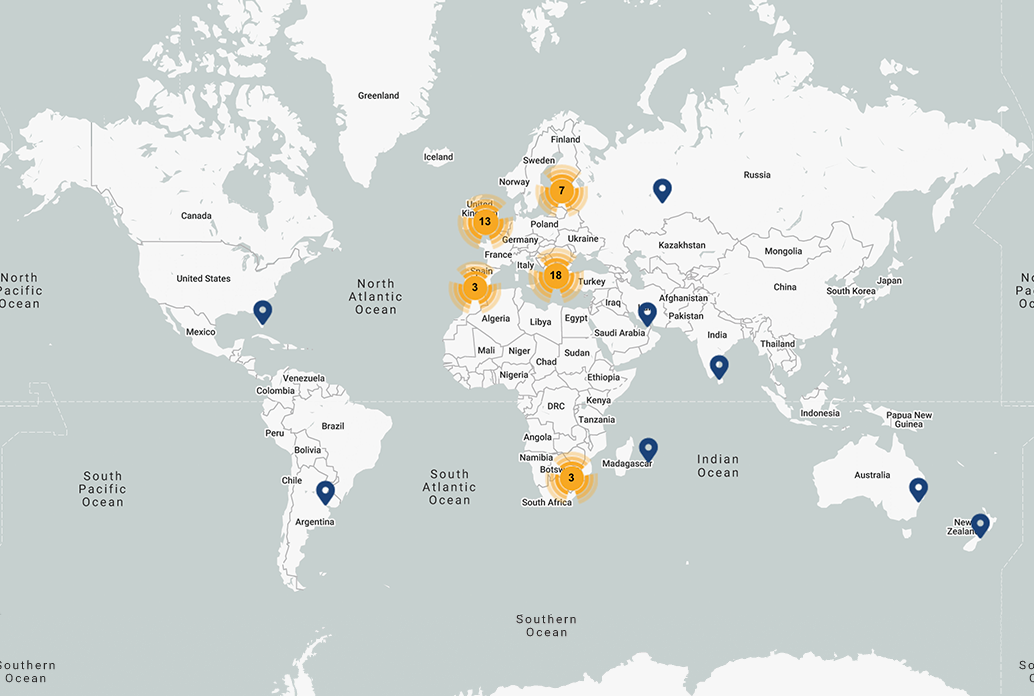 GENUINE VALUE.
So why should you choose Interpart?
It's not just because we're a family business. Or because we've been around for almost 50 years. It's because no-one knows genuine alternative JCB parts like we do... and no-one cares more about quality, service and value.
"A long-standing business relationship that weathers the test of time is a recipe for success for all and speaks volumes for the product and service. A genuine appreciation for The Genuine Alternative."

"Interpart has proven to be an excellent long-term partner and integral part of our ongoing development strategy. Their attitude is great, they deliver on time, and the quality is superb."
Dubai, United Arab Emirates